Ask top doctors in Latin America's biggest cities if they trust the coronavirus numbers coming from their governments and many will give you a damning verdict: Not by a long shot.
It's like "walking blindly through the woods, because the official number of cases isn't real," Francisco Moreno, head of internal medicine at ABC Hospital in Mexico City, said about his country's data. "We don't know where on the curve we are."
Latin America, with more than 620 million inhabitants packed into one of the most urbanized regions of the globe, seemed for weeks — based on official data — to have escaped the worst of the pandemic. Collectively, its governments have reported about 40,000 cases and 1,560 deaths.
There are problems across the region. In Argentina, the government adds cases deemed negative through medical exams to those confirmed by tests. And in Venezuela, government guidelines still hold that tests be made available only to those who traveled internationally or had contact with a suspected or confirmed infection.
They add evidence to a growing chorus of medical professionals warning the outbreak may already be far worse than anyone yet realizes.
"Cases are bound to fall through the cracks," said David Flora, chief resident at the Hospital Clinico Universitario in Caracas. "And those cases that we skip create new cases that don't meet the criteria either."
With more than a third of Latin America's infections, Brazil has 13,700 confirmed cases despite only testing at a rate of 258 people per million, according to statistics website Worldometer. Mexico ranks worst among major countries with just 159 tests per million.
Based on what's been officially reported, growth curves aren't nearly as aggressive as the explosions that rocked Italy, the U.S. and elsewhere. They also belie what is known about a virus that's been described as "insidious" because of the stealth by which it spreads.
Near the other end of the spectrum is Ecuador, which tests about 740 per million people. President Lenin Moreno last week acknowledged the wide gap between reality and public data when he said, "Today, we certainly have tens of thousands of contagions." The official tally in that country that day was 3,163.
Bodies have been turning up on sidewalks in the port city of Guayaquil as first responders struggle to collect the dead. Gabriela Reyes said that, as of Friday, she and her family couldn't get anyone to pick up the body of her uncle, who died March 28.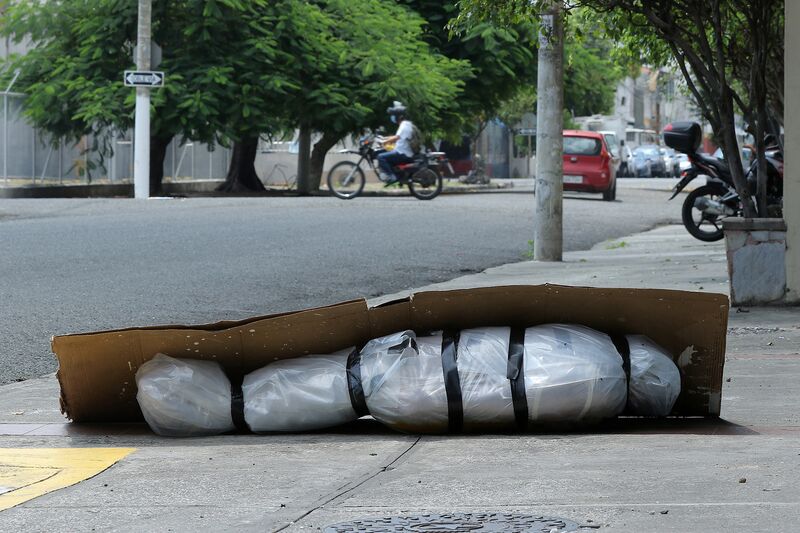 "He's in my grandmother's bed, in a room kept cool by air conditioning," she said by phone.
The situation is exacerbated by deep-rooted weaknesses that have plagued some Latin American nations for decades: crumbling public health systems, fragile institutions and a tendency to blur public information and massage statistics.
It's possible, of course, that the epidemic in Latin America isn't behaving the same way as in other regions (see one theory here and here). It also may be the case that early stay-at-home orders may have stunted the spread. But without more testing and reliable data, those interviewed for this story said, there's no way to know for sure.
"Eventually, there will come a day of reckoning — the cost to society is much higher than if they're transparent from the outset," said Julio Frenk, president of the University of Miami and Mexico's former health minister. "It's crucial to have that reporting, for the sake of the population, to allow public health workers to do their jobs, identify hot-spots and introduce measures."
In Brazil, the Health Ministry said by email late last week that the agency couldn't put an exact figure on how many tests have been conducted, only that 54,000 of the most reliable RT-PCR kits had been distributed. Scores more of the so-called fast tests that check for antibodies rather than the virus and aren't considered as accurate are being distributed.
Latin America's largest economy has drawn flak as President Jair Bolsonaro has continuously downplayed the illness and referred to Covid-19 as just a "flu," while slamming state governors who ordered lockdowns.
"Our capacity to test Brazil's population of 210 million is well below what's needed," said Eliana Bicudo, an infectologist and medical consultant at the Brazilian Society of Infectology.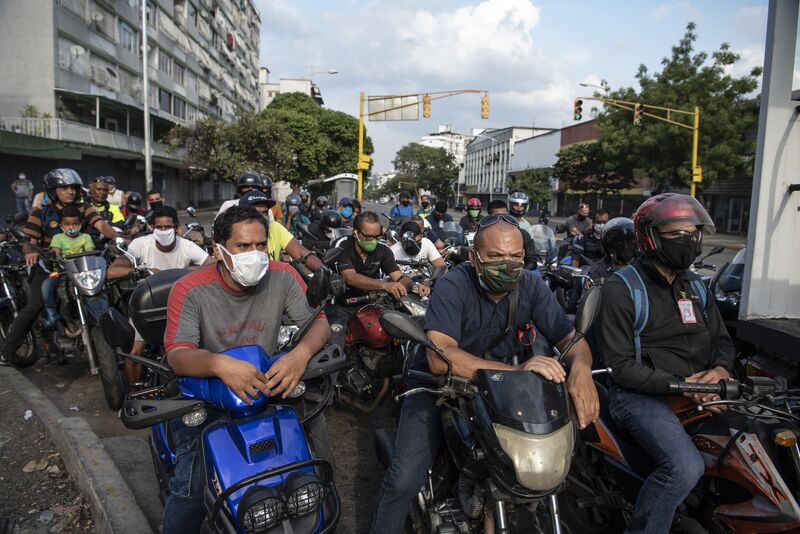 In Mexico, at least 44 American tourists tested positive after visiting Los Cabos in Baja California over spring break. But the state's official case count at the time stood at just 18.
VW Mexico Plant Worker Dies After Later Shutdown Than in U.S.
Colombia, Peru and Chile are among countries said to be handling the crisis better than others. Carlos Enrique Trillos, an epidemiologist and medical professor at Rosario University in Bogota, characterized the information being released by authorities as "rigorous."
And Chile has the highest rate of testing at more than 2,200 per million, although it's also drawn fire for switching up how figures are reported.
"The government has shown no willingness to be transparent with the data," said Cristobal Cuadrado, technical secretary of health policy at Chile's medical association. Government reporting methods are constantly changing, sometimes "from one day to the other."
Fuente: Bloomberg